The Talking Heads Exclusive Player
Best Custom Features on the Market
FREE Video Player
Our Video Spokesperson comes with the most robust, free, copyrighted player on the market today. No one has over 30 variable features included free. Your Admin file allows you to control:
How it Plays:

Auto Play, Click-to-Play, Click-for-Audio, Play Once then Click-to-Play, Loop and more.

When it Plays:

Add delay, buffer time, or triggered by an event on screen.

Location and Placement:

Any location on the screen, Absolute or Fixed (Exact or General). Scrolling or Non Scrolling.

Volume:

Turn it up or Turn it Down.

Control Bar Color:

Change the color of the control bar to match your website.

Video Link:

Make the Video a Link to a page and have the actor say, "Click on me!"

Customizable Play Button:

Completely change the Play button to any image you want.

And Much, Much More......
What if I need a Specialty Player for my Website Spokesperson?
We have a wide variety of Specialty Players
*Specialty players are not compatable with iOS devices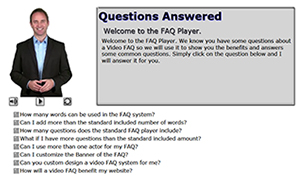 FAQ Player
Let us answer your most frequently asked questions with video responses.
Go Stop Go
This player shows a short introduction then the viewer clicks play and your video spokesperson continues her presentation.
Spanish/English
Allow your users to see your video in either English or Spanish with the click of a button.
Note Player
Have images and text appear on a note next to your video spokesperson.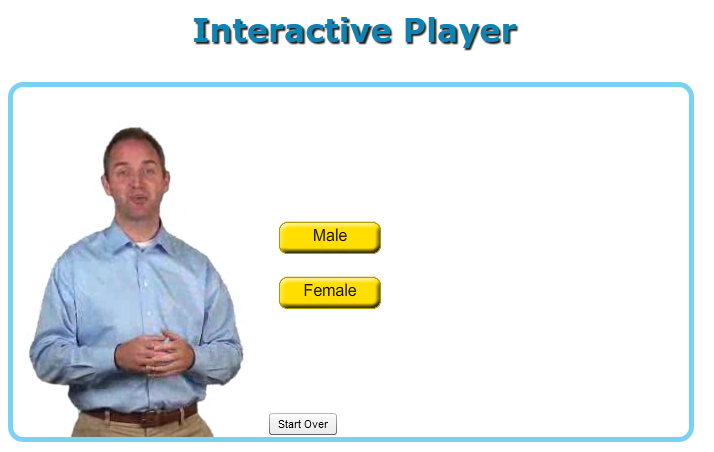 Interactive Player
This video system interacts with viewers, asking questions that lead to new questions. Its almost like a real human is on your site.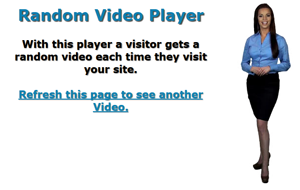 Random
Show your visitors a random video each time they visit your site.